---
History
In 1435 H, a Supreme Decree was issued to establish the University of Bisha. According to this decree, the University of Bisha consisted of the former branches of King Khalid University in Bisha, Bilqarn, Namas, and Tathleeth. The University of Bisha, since then, has been seeking to upgrade the academic and the institutional work in it. These efforts were crowned with the announcement of the first strategic plan of The University of Bisha (2017-2022), in which the university set a vision, mission and strategic goals that are in line with the national directions for development and the Kingdom's vision (2030). Thanks to God, the Almighty, a number of initiatives and projects have emerged from the strategic plan, aiming to achieve the university's mission in accordance with the latest national and international quality practices. The university has set quality assurance standards determined by the National Center for Academic Accreditation and Assessment as one of the most important starting points for its practices and activities.
Location
Bisha Governorate is located in the northern part of the Asir Region, southwest of Saudi Arabia at a distance of 950 km from the capital Riyadh and 250 km from Abha. It is bordered to the north by Rania Governorate and Torba, to the south by Khamis Mushayt and Nemas Governorates, to the east by Thalithat Governorate, and to the west by Al-Baha and Balqarn Governorates. It is about 2,000 feet above sea level.
Vision
A creative cognitive system for a productive community
Mission
Building a competitive and cognitive community through an advanced educational environment, scientific research, and effective social initiatives and partnerships.
Goals
1. Diversifying and developing sources of income
2. Increasing the efficiency of material, human and technical resources
3. Developing the attractive and stimulating institutional work
4. Designing specific educational programs that meet the needs of the labor market
5. Building an advanced scientific research system
6. Promoting students' values, affiliation, and moderate thought
7. Providing effective community initiatives that enhance the university's role and position.
Our Values
Perfection, responsibility, institutional, team spirit, creativity, competitiveness, and effectiveness.
Prof. Mohammad Mohsen Safhi - President of the University of Bisha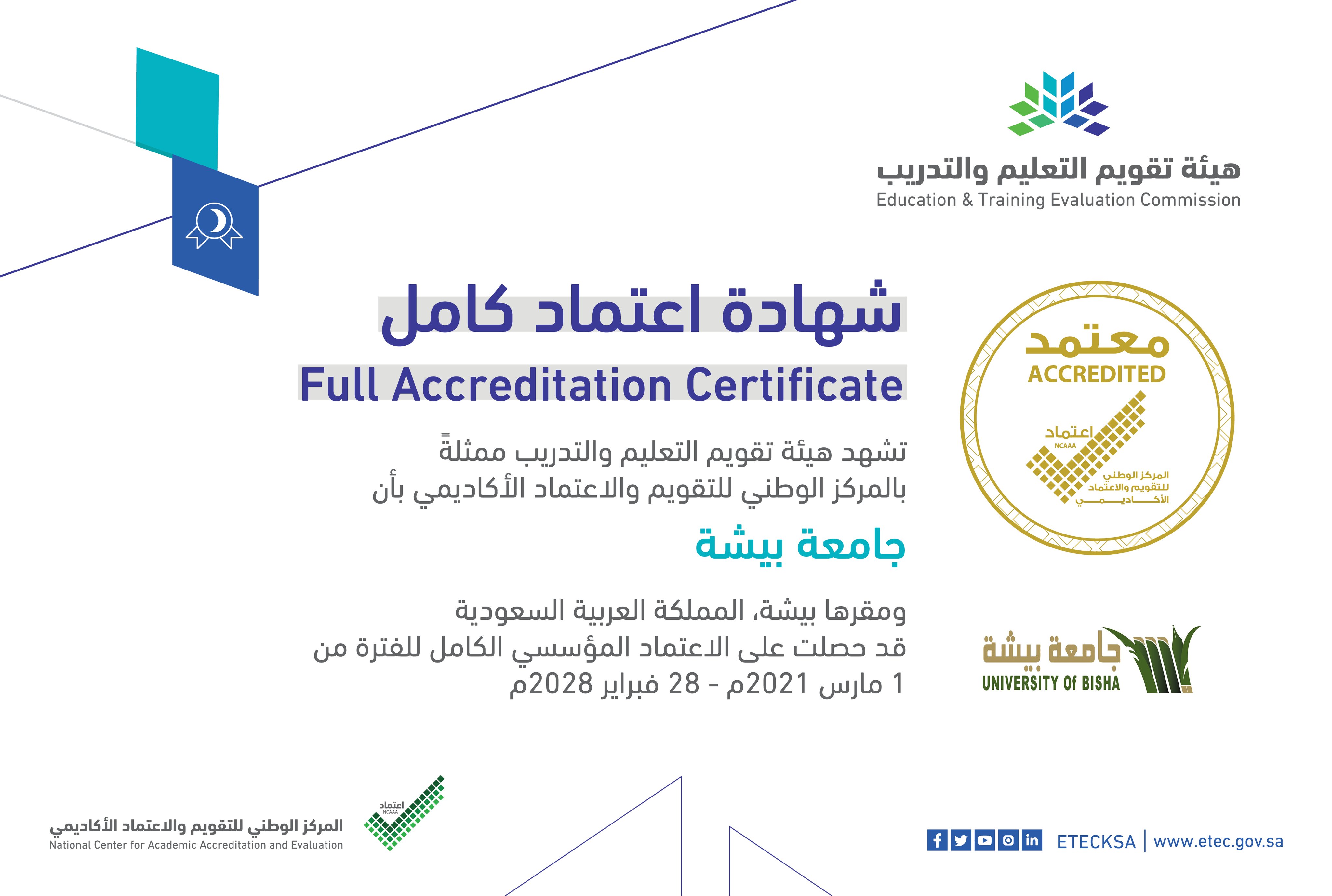 ​